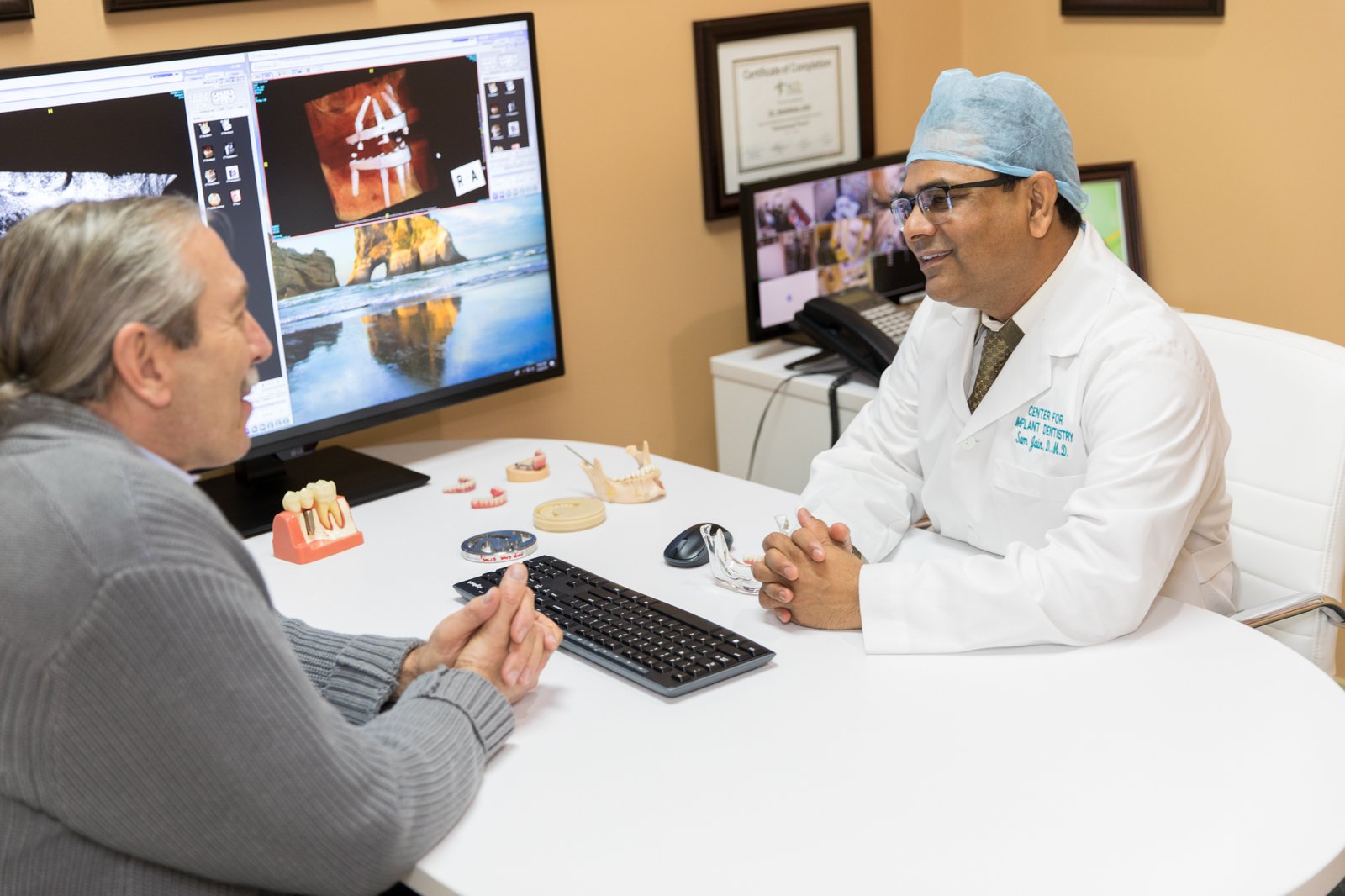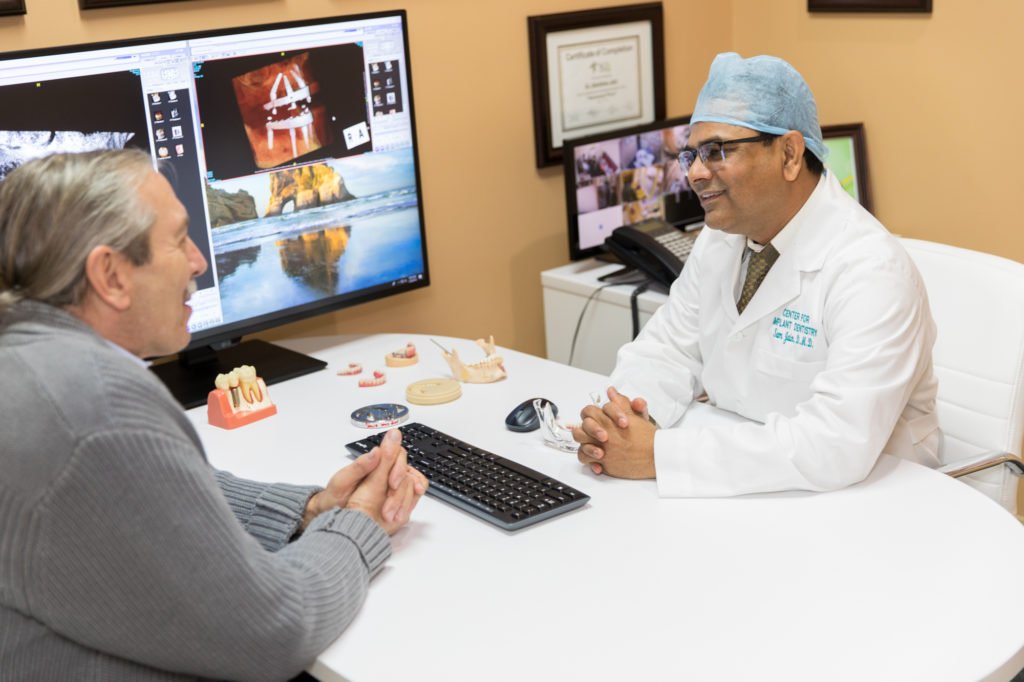 At your FREE consultation, you will be given an office tour of our exam rooms, CT scan rooms, and our CAD/CAM lab with the technology we use to design your smile all in one location. One of our doctors, Dr. Jain or Dr. Gupta, will then discuss with you your true motivations for wanting dental implants and your health history. They will determine what treatment option would best suit your needs, which all depends on your teeth condition, gum health, jaw bone health, smoking habits, and good health in general. If they believe you may be the right candidate for dental implants, they will proceed with a high quality 3D CT scan of your face.
What if you are not an ideal dental implant candidate, at first? In these cases, we may recommend certain procedures to increase your candidacy for dental implants. Each of our doctors are highly skilled in all phases of implant dentistry, including preparing your jaw for implant placement through bone grafting and sinus lift procedures. These specialized services rebuild lost bone in the jaw, creating the ideal environment for successful implantation and a lasting, healthy, beautiful smile.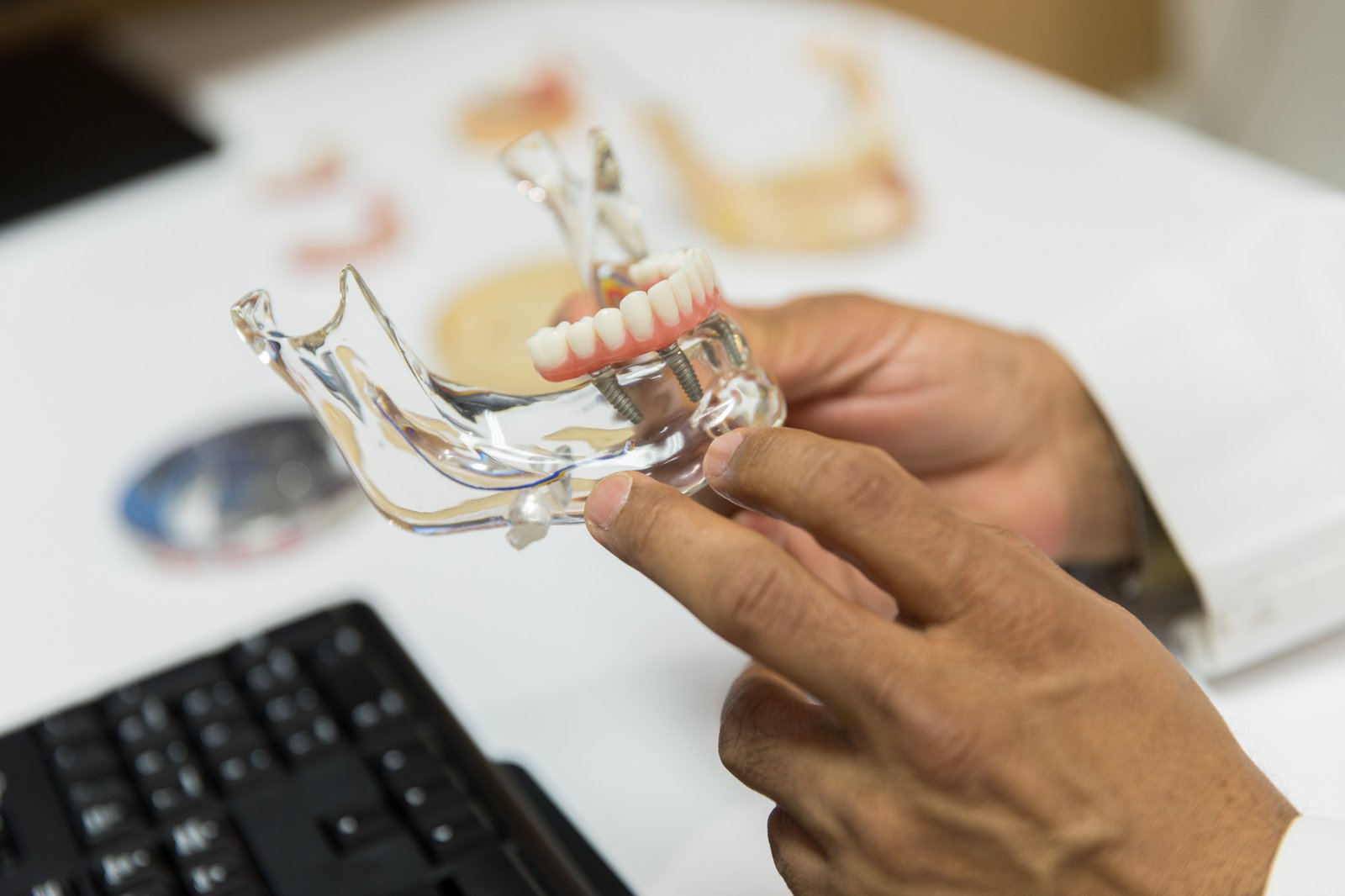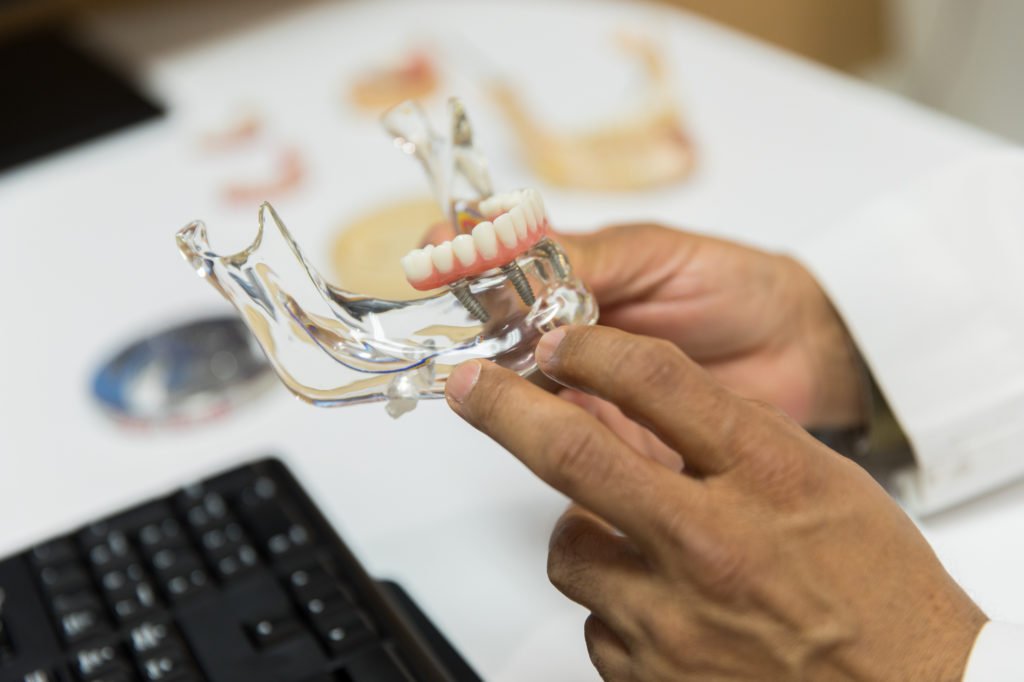 Treatment options may vary anywhere from single or multiple implants to all on 4 or all on 6 implants. Once you've had the chance to discuss your treatment options with our doctors, a treatment coordinator will prepare your treatment quote and discuss payment options.
We accept various forms of payment, including cash, cashier checks, and credit cards including Visa, Discover, and MasterCard. We also help apply for financing services in our office through CareCredit, Lending Club, and Proceed Finance to allow patients to break up their out-of-pocket costs with little to no interest financing. We want to deliver the finest care to our patients at the most reasonable cost, and this means that payment is due at the time of service unless our patients have made other arrangements with our office in advance.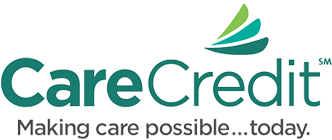 For patients who are utilizing their insurance coverage, please remember that you are fully responsible for the charges at this office regardless of what insurance will cover. However, most insurance companies respond to our claim submissions within four to six weeks, and any remaining balance after coverage is the responsibility of the patient.
If you have any further questions about what to expect at your consultation of if you're ready to schedule a FREE consultation, please call Center for Implant Dentistry at 510-574-0496. We will be more than happy to help!