Advanced dental technology - Fremont, CA
Exceptional results come from advanced dental technology
Schedule Consultation
Benefits of Advanced Dental Technology
At the Center for Implant Dentistry, we invest in cutting-edge dental technology proven to deliver the results our patients deserve. The high-class machines we use bring a greater level of precision, reduce treatment time and improve patient comfort, among many other benefits. Our team carefully selects top-rated advanced dental technologies designed to enhance implant success. Because of this, we are one of very few practices nationwide that can provide all phases of implantology under one roof.
Types of Advanced Dental Technology We Offer
CEREC CAD/CAM
Mission Cliffs | Bouldering, Top Roping, Lead Climbing, Yoga, Indoor Cycling, Fitness Classes, Cardio and Weight Equipment clomid for bodybuilding where to buy oxandrolone preco, buy bodybuilding steroids – the chjope airspace.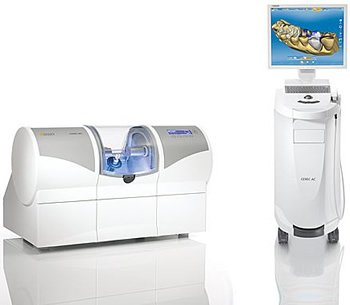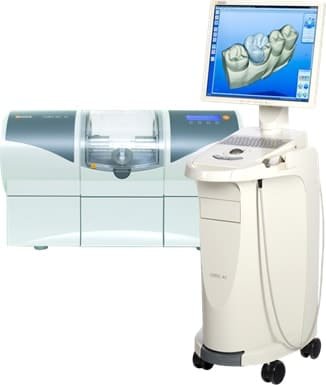 CEREC technology allows us to provide dental restorations in a day with no goopy impressions or temporary restorations. We can create a variety of restorations right here in our office while you wait comfortably. CEREC may be used for inlays, onlays, full crowns, and porcelain veneers. CEREC restorations are made of beautiful, durable ceramic that is of the highest quality. The important difference in materials is that CEREC ceramic is compressed, giving it superior strength unlike the layered porcelain that comes from a lab. Despite the many other advantages of
CEREC, most patients consider the greatest benefit to be the convenience of single-visit dentistry.
3D CT Scanner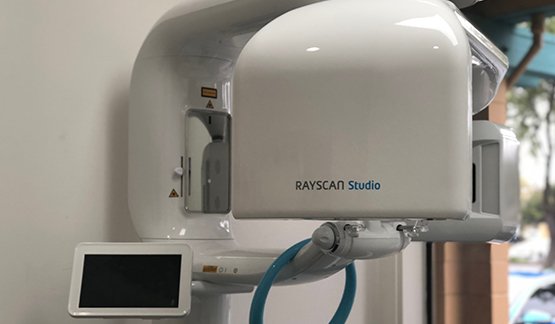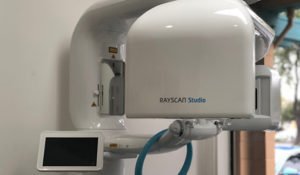 This is by far the most important piece of equipment in our office. Although some practices attempt to place implants using only 2D (standard x-ray) images, we believe that accurate diagnostics and precision planning are keys to healthy, successful treatment.
Our CAT scan machine generates high-definition, 3D digital images that provide us with precision anatomical information about the maxillofacial and oral structures. At the same time, this device emits significantly less radiation than traditional x-ray equipment. Simply put, it gives us the ability to see what we need to see before we begin surgery, thus avoiding complications.
Trios Intra-Oral Scanner
The TRIOS digital impression solution solves many problems by providing quick and accurate impressions without the discomfort caused by standard methods. Digital impressions are more accurate than traditional impressions and they reduce the number of appointments and chair time.
Lightwalker Hard and Soft Tissue Laser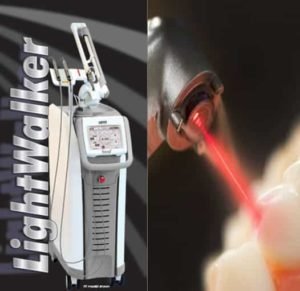 This is a unique laser like no other in the dental industry. Unlike other lasers, this laser carries two different wave lengths, one suited for specific soft tissue procedures like gum, tongue, and cheeks and the other one specific for hard tissues like bone, teeth, and implants.
This combination of wave lengths is best suited for maintaining implant health and treating implant infections. Traditionally implant infections are treated with mechanical means, but now lasers have become the tool of choice.
5 Axis CNC Milling Machine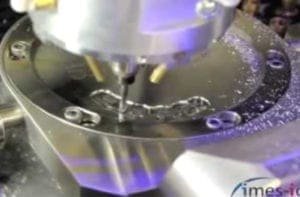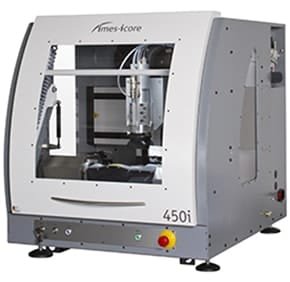 Specially imported from Germany, this advanced machine is a wet and dry mill and is used to mill Titanium and PMMA implant prosthetics to the highest level of accuracy and detail.
Face Scanning Technology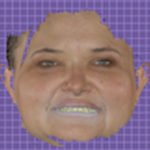 Our digital face scanning technology allows us to create pre- and post-operative images in 3D, giving you an idea of how your new implants will look.
3D Printer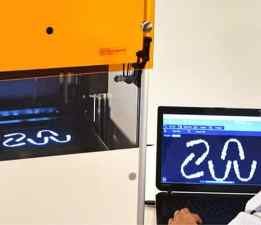 This 3D printer is used for printing surgical guides which enables us to place the implants more precisely without relying on free-hand surgery. The 3d printing can create those geometries and details that milling can not produce. This 3D printing technology has made the implant surgeries more successful and the outcome more natural and more cosmetic.
Dynamic 3DNavigation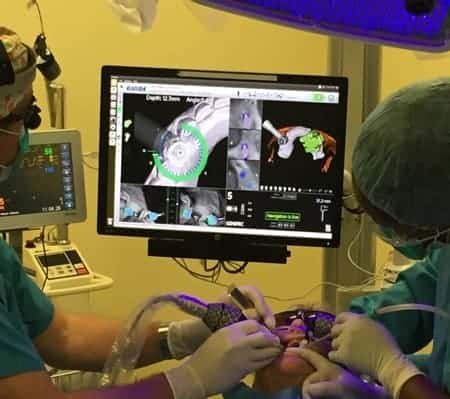 For More Accurate Implant Surgery
This cutting edge technology has recently been introduced into the field of implant surgery. This sophisticated technology gives us the capability of assessing surgery on screen in real time. This capability has made the surgery super accurate and faster.
TruMill X550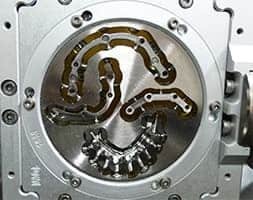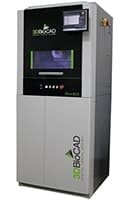 Specially imported from Korea, this heavy wet mill is used to mill super accurate Titanium bars for "A4 Complete Implant" full-mouth reconstruction cases.
Roland DWX-505-axis CNC Dental Mill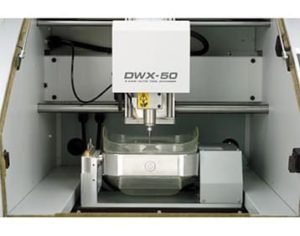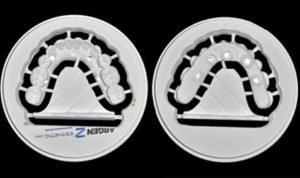 Specially imported from Japan to dry mill Zirconia pucks for full contour  implant prosthetics.
Advantages of State-of-the-Art Care
We invest in a number of highly rated advanced dental technologies, including milling machines that are advanced in engineering and design. Having these milling machines in-house, along with other proven technology, gives you a unique advantage for improving your oral health and smile. You never have to visit multiple offices to complete your implant procedure. Our experts are highly trained implantologists and completely devoted to delivering stellar results. Better function, proper healing and a beautiful, lasting smile are to be enjoyed when choosing the Center for Implant Dentistry.