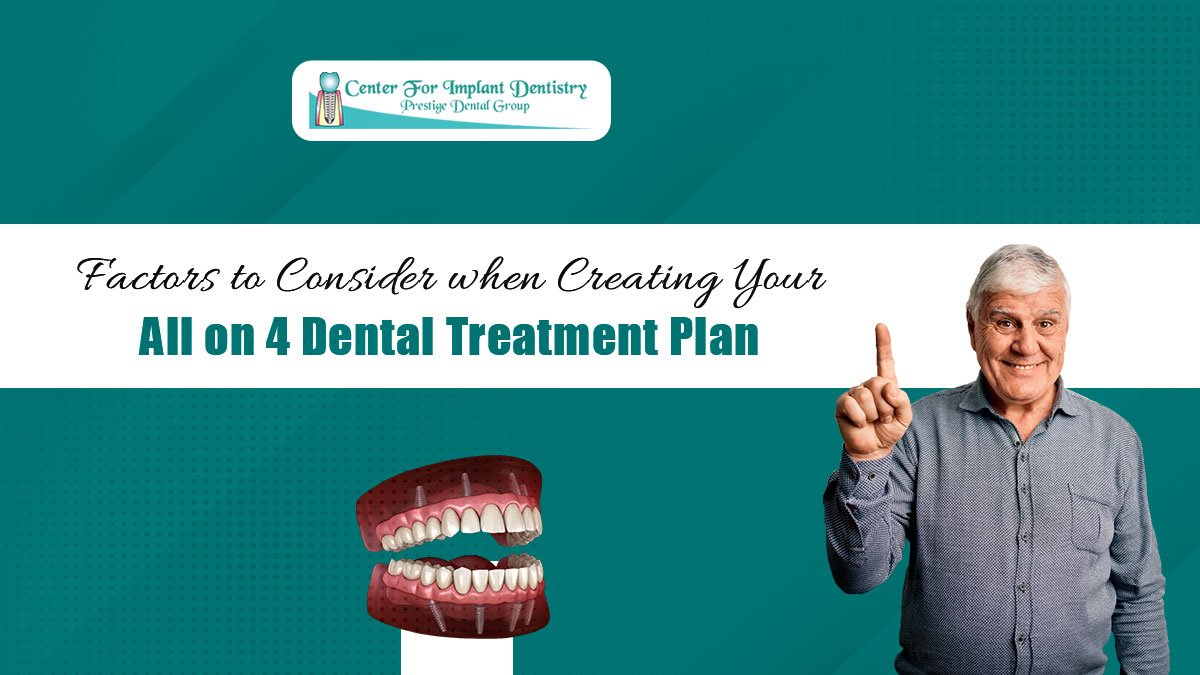 Introduction
Dentures are no longer the only solution for edentulous or toothless areas. Improvements in implant dentistry have led to improved treatment choices and higher patient satisfaction in the current era. Patients were not previously provided with an all-on-4 complete arch implant-supported prosthesis. On the other hand, the All-on-4 dental option is now generally acknowledged and used in dental clinics. Making your dental treatment plan is now necessary.
Let's talk about five fundamental principles that your dentist will consider when determining how to proceed with your dental care.
Speech Issues
For strength, implant-supported bridges need both vertical and horizontal mass. Patients should be informed that every prosthesis has highly similar features to natural teeth and supporting structures in design and function. To get a better result, it is still crucial to comprehend and adjust to even minor adjustments. All-on-4 implants may be the best option for completely edentulous patients. Few patients may need a pre-surgical intervention procedure like sinus lift or bone grafting to provide the optimum result and provide best aesthetics and functionality
Dental Condition
Before planning implants, it is crucial to assess the patient's periodontal health. The structures that support the tooth are called the periodontium, and the same periodontium must be in good condition to keep the implant and the finished prosthesis. Before electing to have implants, patients who smoke, have systemic diseases, have poor oral hygiene, or have gum disease should be evaluated and treated by their dentist. All-on-four dental implants are a promising solution for individuals with prior periodontal disease. Patients with mostly missing teeth are suitable candidates for the All on Four complete Dental Arch solution.
Proprioception
Proprioception is a crucial factor that the implantologist will consider, and it is referred to as the perception or signaling of body movement. Those with dual arch All-on-4 implant supported prostheses are shown to bite more forcefully than patients with natural teeth still present, and this may lead to bone loss or restorative fractures.
The top dentist will think about staging the procedure and treating one arch at a time when a dual arch implant support prosthesis is intended. The patient may benefit from this stage if it gives them more time to adjust and more excellent mechanoreceptor development in the orofacial muscles, joints, and periosteum.
Aging & Parafunction
The long-term prognosis of the therapy must take parafunctional behaviors like clenching, bruxism, and irregular chewing cycles into account. Speaking with your dentist or implantologist while making All On four dental implant plans would be best. All on four is a fantastic alternative since it assists with restoring lost face tone by improving facial drooping brought on by bone loss. The ridge support makes you seem fuller and younger.
Oral Hygiene maintenance:
Patients who have a high caries index show concern for dental hygiene. For results that last a lifetime, implants require regular dental hygiene and cleanliness. Your dentist is responsible for informing you about oral hygiene standards and risks related to poor oral hygiene.