Discover Same Day Dental Implants
When treating patients' dental concerns, our goal is to provide the most conservative care possible. Tooth replacement with dental implants is no exception, and streamlined processes have been developed to help patients gain the maximum benefit of this type of care.
In some cases, there is the possibility of placing implants when the teeth are extracted. This treatment is extremely beneficial to the integration of implants into healthy bone tissue in some cases. Looking at the oral anatomy, we can see just how immediate implant treatment benefits functionality.
Teeth sit within sockets, which are emptied upon the loss or extraction of a tooth or teeth. Empty sockets, over time, become filled with bone tissue. If tooth loss is not addressed right away, the socket will fill and require a two-step process for implant placement.
The two-step process
In the two-step process, the jawbone must first be prepared for implants by creating a new socket. The procedure is not painful or less successful in the end. The extra step includes drilling a small opening in the jawbone where the implant will be situated. Once inserted, the implant is covered with gum tissue. Over the course of several months, it fuses within bone tissue. This process of osseointegration, or bone integration, forms the solid foundation for lifelong function.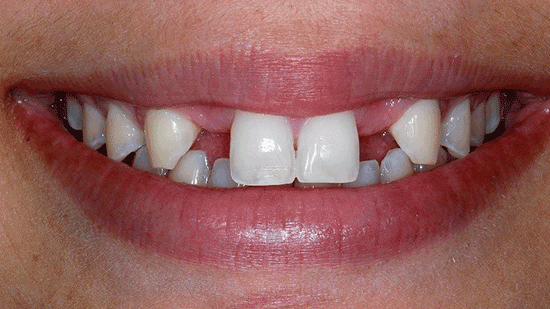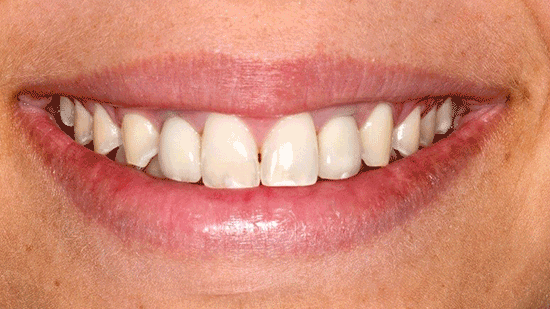 Dental Implants Case
In the second part of this process, the implant is uncovered in a simple procedure, and a connective piece called an abutment is affixed to the implant post. Another few weeks of healing are necessary for gums to heal around the abutment. After this, the permanent restoration can be affixed to the abutment, and the smile is fully restored.
Immediate implants
Because the socket is open and ready immediately following extraction, it can be an ideal time to place a dental implant. The immediate placement of implants not only eliminates the second step of the procedure, but also seems to facilitate an expedited osseointegration process in which bone fuses around the implant.
With immediate implants, you have the ability to enjoy your new smile now. If you live in the Bay Area and want to work with an experienced implant team, contact the Center for Implant Dentistry for your consultation.