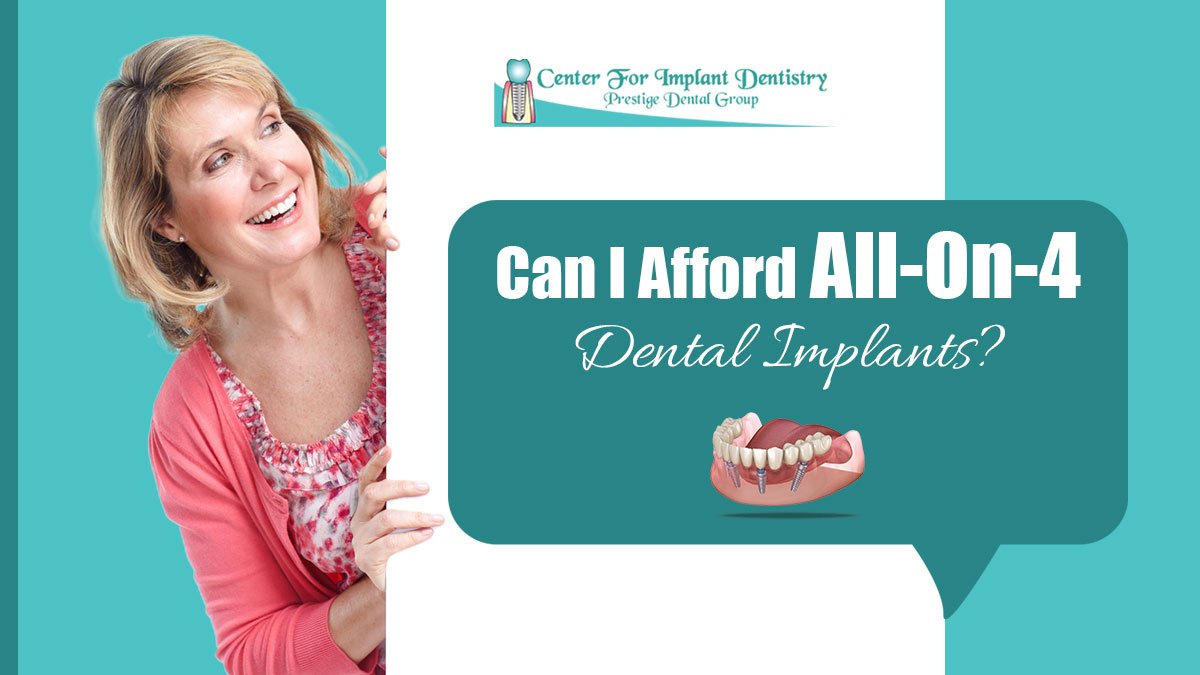 Introduction
Many of our patients enquire whether they can afford dental implants, and the response is frequently affirmative. You might be amazed at how inexpensive dental implants are compared to conventional dentures or bridges! Treatments like "All-on-4 Implants" may be cheaper than other options.
Below are some of the points you need to know to make dental implants affordable:
Your current dentist's kind
If your dentist is not confident in implant placement, he may refer you to an oral surgeon. In such a case, your all on 4 procedure may cost more money and also multiple visits to different dentists. Since some dentists have further postgraduate education in restorative dentistry, you won't need to visit an outside surgeon. Your out-of-pocket expenses typically decrease when you receive all your implant care under one roof. One-of-a-kind accessible care is ensured when your entire implant procedure is performed and handled by the same dentist or dental team.
Fewer implants, lower price
When supporting a full-arch, hybrid dental appliance, an "All-on-4" implant system only needs four or six implants. That means that to repair every single tooth at once, you won't need to pay to have 14 dental implants placed in your lower or upper jaw. You're employing Implants that are implanted in key areas instead. You might save thousands of dollars on dental care because we are placing ten implants less in each arch, which means only 4 implants are placed per arch.
Compared to dentures, are All-on-4 Implants less expensive?
Due to its low maintenance requirements and substantial return on investment, this investment is worth considering. The duration of a healthy, cared-for implant is unlimited. Conversely, even with proper maintenance, dentures typically need to be changed every 5 to 10 years. It's likely that the cost of All-on-4 implants will be covered by the expenses you spend each time you need to replace your dentures, let alone the difficulty it creates. In addition to the financial costs associated with frequently replacing removable prosthetics, there are additional "costs" associated with comfort and self-esteem. It is worthwhile to spend money on something that is durable, efficient, and makes you feel comfortable eating, speaking, and meeting people without any discomfort.
Does Insurance cover All-on-4 Dental Implants?
Most dental insurance coverage will partially cover the cost of implant therapy. Before arranging any procedure, one must visit the dentist to establish the scope for All-on-4. Financing is an option if you don't have dental insurance. In the past, implants weren't always covered by insurance policies, but this is often no longer the case.
Begin with a consultation for personalized pricing
The first step to learning how much All-on-4 implants cost is to have a physical examination with X-rays. We'll discuss your requirements, way of life, and long-term objectives. We can assist you in selecting the optimal course of treatment once we have decided whether you are a candidate for dental implants. Such as additional treatments or choices that you could require in addition to your smile repair.