Dental procedures such as dental implants in San Francisco could cause discomfort and irritation without proper post-operative care. Mindfulness in following your dental surgeon's instructions is essential to ensure a speedy and successful recovery. Doing so will help reduce the risk of complications like infections. Following these guidelines will also promote faster healing so you can get back to your regular routine as soon as possible.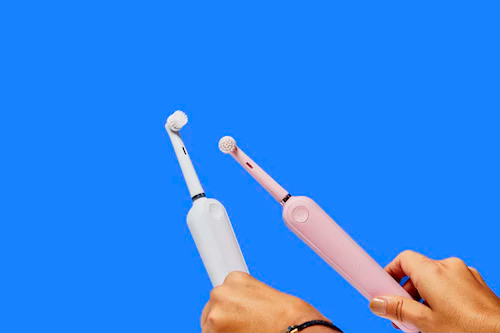 How to Ensure a Positive Post-Operative Experience
To ensure a positive post-operative recovery is to follow your doctor's instructions, rest and allow yourself to recover, eat a healthy diet, stay hydrated, attend follow up appointments, and seek support. It's important to also take the correct medications and follow the instructions from your doctor to have a smooth recovery. The post-operative experience is a difficult process so it's crucial to take care of one's own health and follow the doctor's orders.
Follow Your Dentist's Instructions
Dr. Jain and Dr. Gupta will provide you with specific instructions on how to care for your teeth and mouth after the procedure. It is crucial to follow these instructions carefully, including taking any prescribed medications and attending any follow-up appointments. At the Center for Implant Dentistry, we schedule your hybrid cleaning appointment after six months of the hybrid delivery.
Eat a Soft Diet
A soft diet is recommended for 3-4 months to prevent further damage to your dental implants and your health. Having undergone surgery, it's difficult for someone to swallow so soft foods are easier to chew and swallow, reducing the risk of choking. A soft diet is recommended during the recovery period to allow the body to heal and reduce stress on the digestive system.
After a dental procedure, it is essential to eat a soft diet for 3-4 months. Here is a list of foods we recommend to our patients.
Fruits/Vegetables
Apple Sauce
Cooked or Ripe Fruits
Canned Fruits Without Skin or Seeds
Well-Cooked Soft Veggies
Meats and Other Proteins

They have to be very tender and not chewy broiled fish
Roasted/Stewed Chicken
Soups with Small Soft Pieces of Vegetables and Meat
Tofu
Breads/Pasta/Rice
Soft Loaf Bread
Pancakes/Muffins/Waffles
Macaroni/Pasta/Rice Pasta
Oatmeal/Cooked Cereal/Cream of Wheat
Mashed Potatoes
Pudding/Jell-O/Yogurt/Ice-Cream/Protein Shakes
Other: Hamburger, Pizza, Bagel

Cut them into pieces and have it.
DO NOT
Bite or chew on any hard foods. Cut them into pieces first.
Crush ice with your teeth
Eat nuts

How to Take Care of Oral Hygiene
Oral hygiene is critical after a dental procedure. At the Center for Implant Dentistry we provide detailed instructions for every patient who sees us.
Here are some ways you can keep up with your oral cleanliness:
Brush your teeth very gently with the gum part of your hybrid with any paste available.
Use a manual or electric toothbrush—whichever is most convenient for you.

We recommend using the Oral-B® electric round toothbrush—It's good for cleaning the hybrids

Start using a water flosser one week after receiving your hybrid bridge.

Use it under your bridges with very slow pressure by lifting your lips and cheek with a slightly closed mouth.

Cleaning under the hybrid is necessary and should be even more carefully cleaned than the original teeth.
Keep in mind, if you don't use a water flosser, food will accumulate under your bridges, causing plaque buildup and tartar on your implant's abutment.
Use your water flosser after each meal. If not possible, make sure to use it at night-time before bed.
After one month of gum healing, you can use interdental angle brushes.
Super floss can be a convenient option.
Your first hybrid cleaning will be about six months after hybrid delivery.
Keep in mind that you should get the periodic cleaning and maintenance done by an experienced dentist who is familiar with All-on-4® complete implant solution techniques. An ideal maintenance schedule would be twice a year or a thorough cleaning of the bridges. It ensures that they last long and it also provides the stability of your implants.
At the Center for Implant Dentistry, We Value Proper Post-Operative Care for Hybrid Bridges and Dental Implants in San Francisco!
By following the above tips, you can ensure a smooth and speedy recovery. Remember to follow Dr. Jain's and Dr. Gupta's instructions about eating a soft diet and maintaining good oral hygiene, and rest to promote faster healing. With proper dental post-operative care, you can reduce the risk of complications and get back to your daily activities as soon as possible. Contact us today!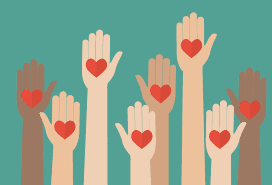 Nobel Biocare, NobelProcera, NobelGuide and All-on-4 are trademarks of the Nobel Biocare group.