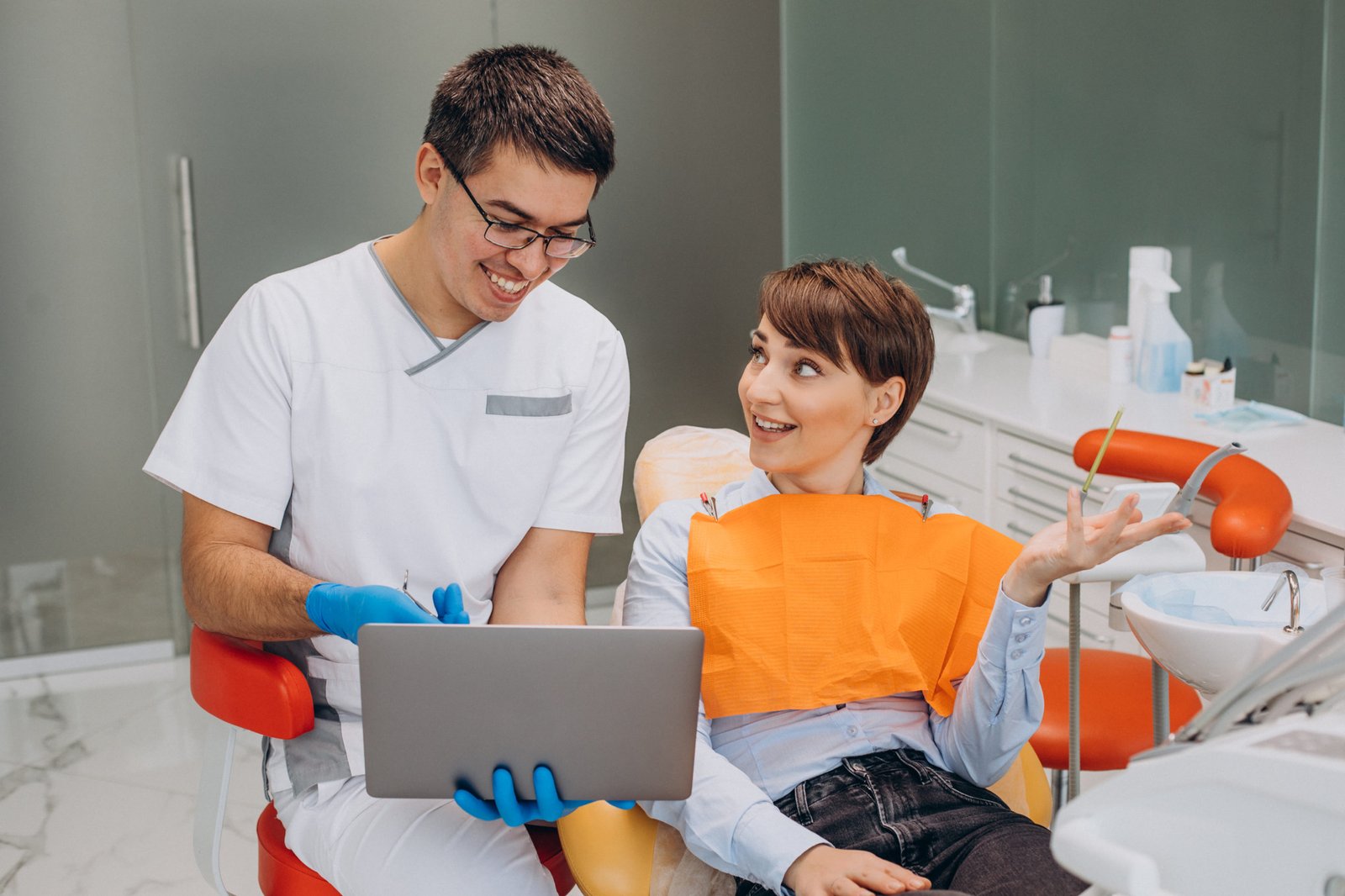 Introduction
You may have difficulty speaking and chewing if you lack teeth. Furthermore, you may feel self-conscious whenever you grin. Dentures can help with these problems, but you may be hesitant to have them because of the inconvenience and discomfort they can cause. Traditional dental implants, which require bone grafting and months of healing, are commonly used to support dentures. It uses fewer implants and can save you a lot of time as compared to regular implant surgery. All-on-Four can give you a complete set of teeth without the need for several surgeries or general anesthesia.
Let's count the benefits of All-on-4 dental implants;
All-on-4 is a cutting-edge dental implant method that replaces a complete row of teeth with just four implants. The term 'All-on-4' describes the procedure well: four implants are placed in the jaw, and subsequently, a full row of teeth is linked to them.
Is all All-on-4 recovery excruciating?
It's a frequent myth that All-on-4 implant recovery is excruciatingly painful. This is not the case: the swelling causes a dull ache for a few days, but the discomfort is minimal compared to other dental implants.
If necessary, medications prescribed by your dentist can successfully relieve the pain and discomfort caused by the surgery.
How long does it take for All-on-4 dental implants to heal?
In recent years, dental implants have come a long way. They've never looked better, and they've never been more reasonable. More people than ever before are foregoing disposable dentures favoring fixed, permanent dental implants that mimic natural teeth in appearance and function.
On the other hand, some prospective patients are concerned that the dental implant operation will result in a protracted and unpleasant recovery. These worries may prevent individuals from pursuing life-changing surgeries such as All-on-4 dental implants, which can:
Enhance your health and happiness.
Make eating more natural.
Improve your oral health.
They resemble natural teeth.
Are those concerns well-founded? How long does it take for All-on-4 dental implants to heal, and how painful is the healing process? We've compiled the following information on All-on-4 recovery to help you make an informed decision.
All-on-4 implants can be implanted with minimal discomfort and a short recovery time when performed by qualified professionals.
All-on-Four dental implants have a variety of advantages in addition to a quick recovery time. You may eat and normally drink with them in your mouth since they look and act like natural teeth. You can also restore your confidence while reducing the health risks that occur with declining teeth.
Precautions to be taken
If you can avoid work for the rest of the week, that is ideal—even if many people return to work in two days. It depends entirely on the type of employment you undertake. An office job that does not need any heavy lifting or physical exertion should not be a problem. Just be careful not to bend over, lift larger objects, stand up too abruptly from a seated position, or talk too much.
To avoid irritating the surgery site, make sure to obtain as much rest as possible and eat softer foods over the next 3-4 days.
ARE ALL – ON – 4 COMFORTABLE TO WEAR
If you previously had dentures, you will quickly realize that All-on-4 dental implants are significantly improved in more ways than one. They are sturdy and secure, for starters. For another, you will function normally again in a short length of time after the surgery. Most patients can function normally with a few adjustments to their typical routine, even at this early stage in the process. Last but not least, All-on-4 dental implants do not necessitate extensive care and maintenance; ordinary dental hygiene is all that is required. All-on-4 dental implants are designed to be more comfortable than regular dentures since they do not press down on your gums. You'll soon be able to bite with greater force and enjoy hot or cold dishes with all of their tastes once more.
WHAT TO EXPECT AFTER ALL-ON-FOUR SURGERY?
Patients can now regain like-natural functions and the physical look of their jaw and teeth, thanks to recent breakthroughs in dental implant technology. Leading dental specialists go to great lengths to ensure that patients are as comfortable as possible during and after the operation:
There are a variety of anesthetic techniques available to lessen or eliminate patient discomfort during surgery
Measures to reduce the risk of bleeding, infection, irritation, and pain after surgery
During regular follow-up appointments, the healing process is monitored.