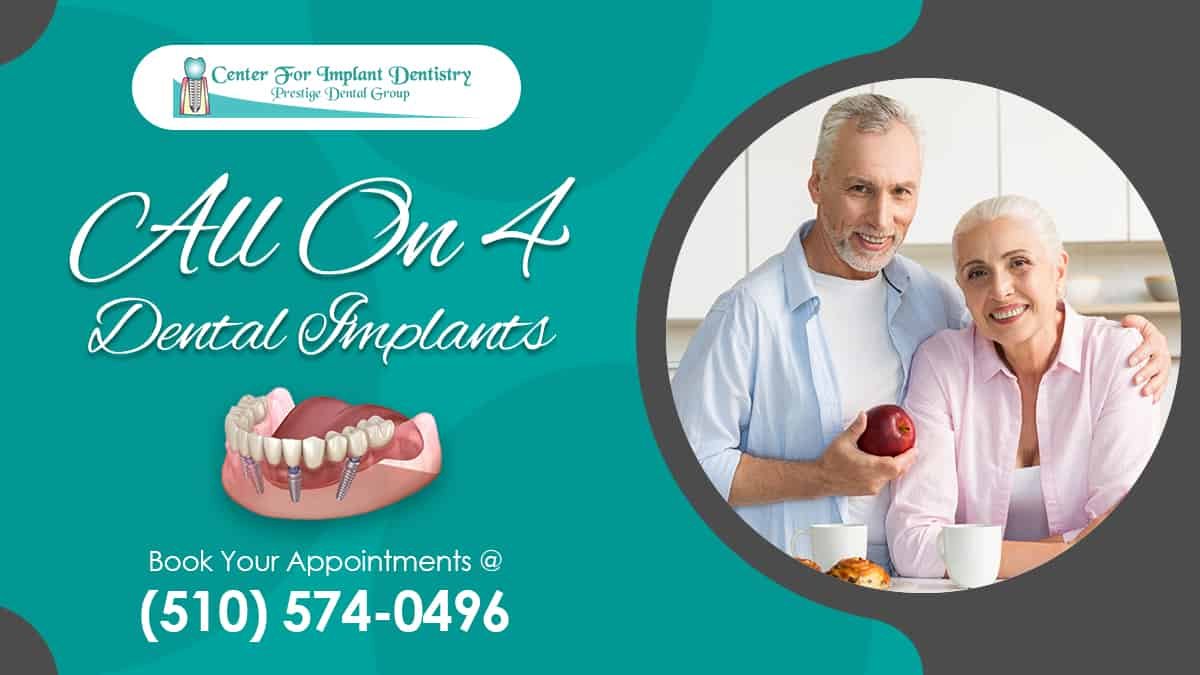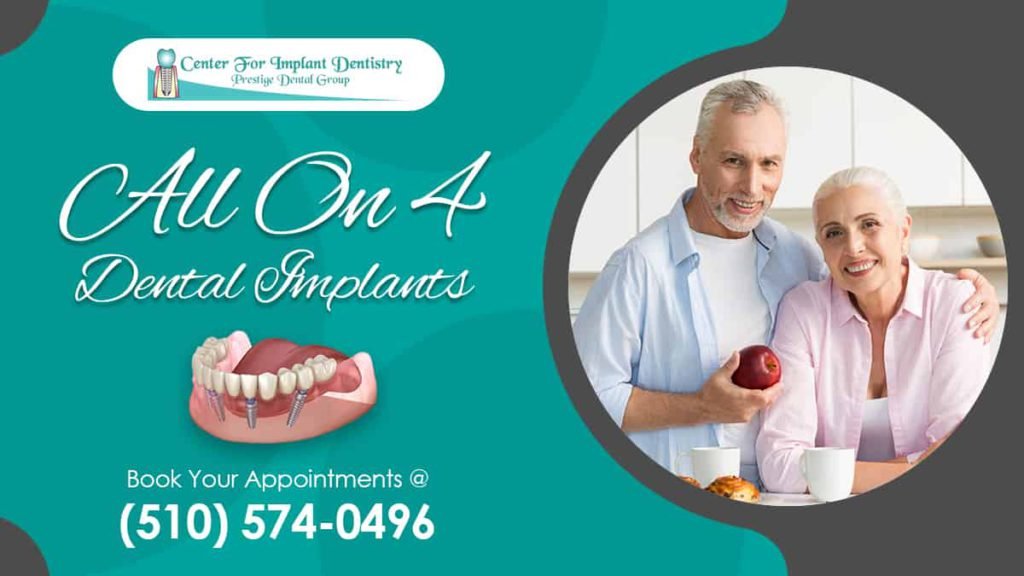 Does an unsightly smile make you feel abashed? Are you undergoing several oral issues and want a brand new healthy smile? All-on-4 dental implants are just for you!
Tooth loss is a common dental issue experienced by approx 35 million adults residing in the United States. They either miss all of their upper or lower teeth. In some cases, both the top and bottom teeth. That is not only very agonizing but also hazardous to dental health. We have known dentures as a teeth replacement solution since forever. However, they impose several complications. Advancements in dental science have come up with unique and effective solutions like all-on-4 implants for an improved smile.
What do you understand by All-on-four dental implants?
Dental implants are small titanium-based screws that are created to fit well inside your jawbone. Once an implant is placed, a crown is attached over it to give a natural resemblance. People having multiple missing teeth can opt for all-on-four implants. With just four implants, you can get a complete restoration and a beautiful smile.
Benefits of getting all-on-four implants
There are several reasons why having all-on-4 implants can be highly advantageous for you. Let's look at the top 3 reasons:
It improves your smile instantly and enhances your overall appearance. This oral procedure helps in preserving your jawbones, which in turn avoids any facial structure complications. You not only get an improved smile, but the placement of the implants smoothens the facial wrinkles and you glow like a young flower.
The second and most relevant benefit is that all-on-four implants offer you a brand new set of permanent teeth. They are convenient and deliver a better facial structure than traditional dentures.
Lastly, the treatment optimizes the overall functionality of your mouth. You can speak, enjoy the food you crave, feel less gum sensitivity, and improve overall health.
Ready to transform your smile?
Do you want a complete makeover of your smile? If yes, you are in the right place! We at Center for Implant dentistry offer amazing services of all-on-4 dental implants in the bay area. Achieve a gorgeous smile and enhanced overall functionality today by ringing us a call.