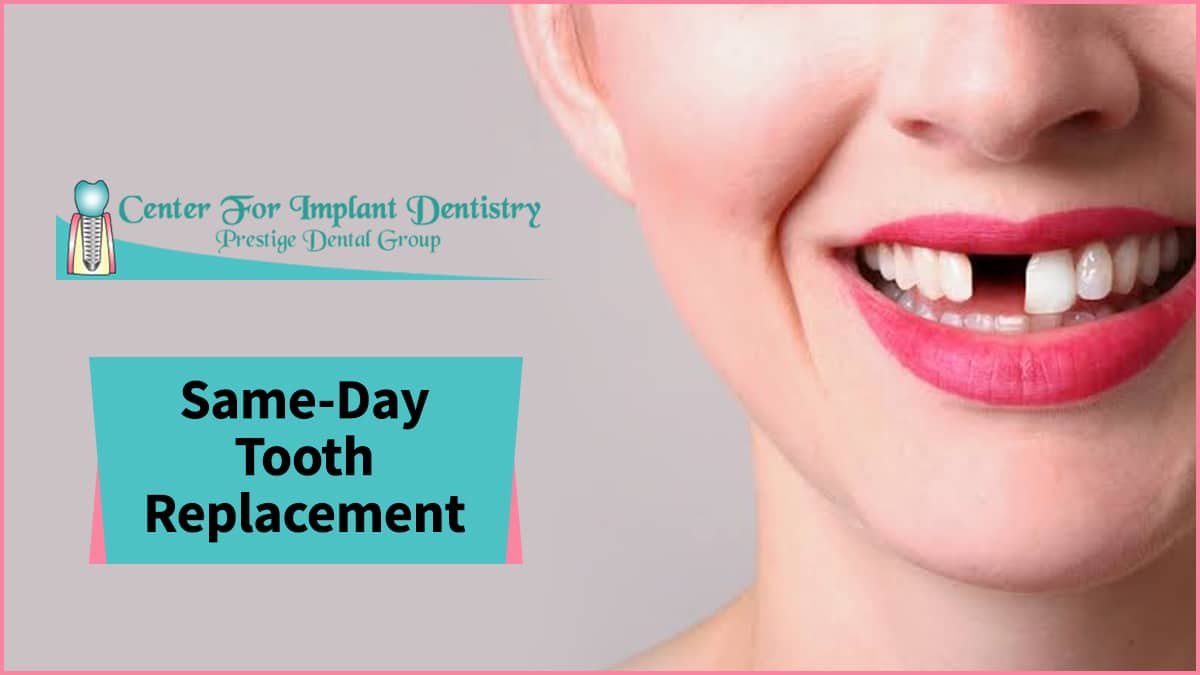 Yes, it is. Replacing missing teeth within a short period of time has never been easier with our dental implants, which can be done in one day. There are three easy steps: a consultation at the dental office, an evaluation of your mouth, and then a statement of whether dental implants are the best for you or not. If yes, then a customized dental treatment plan would be set. 
Same-day dental implants (for single or multiple teeth replacements)
If one or more teeth are missing, then single day dental implants are an amazing solution for you. For those wearing uncomfortable dentures, there is no need for them anymore. You can have a beautiful smile within the span of 24 hours. What previously took months to show results can now be achieved in a single day with functional dental implants. Now people can easily smile, eat, and laugh with no or minimal discomfort. 
How are single day dental implants performed?
Thanks to advancements in dental technology, treatment is conducted with a combination of 3D city scans and a virtual planning software. In this virtual software, artificial tooth roots are fabricated so that it suits the nuanced parameters of your mouth. As soon as the dentist maps the process, the dental implant is placed. Followed by the procedure, the patient can walk out of the dental office with their new teeth fully functional and with the appearance of natural teeth. 
If you need same-day teeth replacement, visit us at CID and get the best services for dental implants in a single day so you can walk out with confidence. Contact us today for any further inquiries or booking an appointment with us.