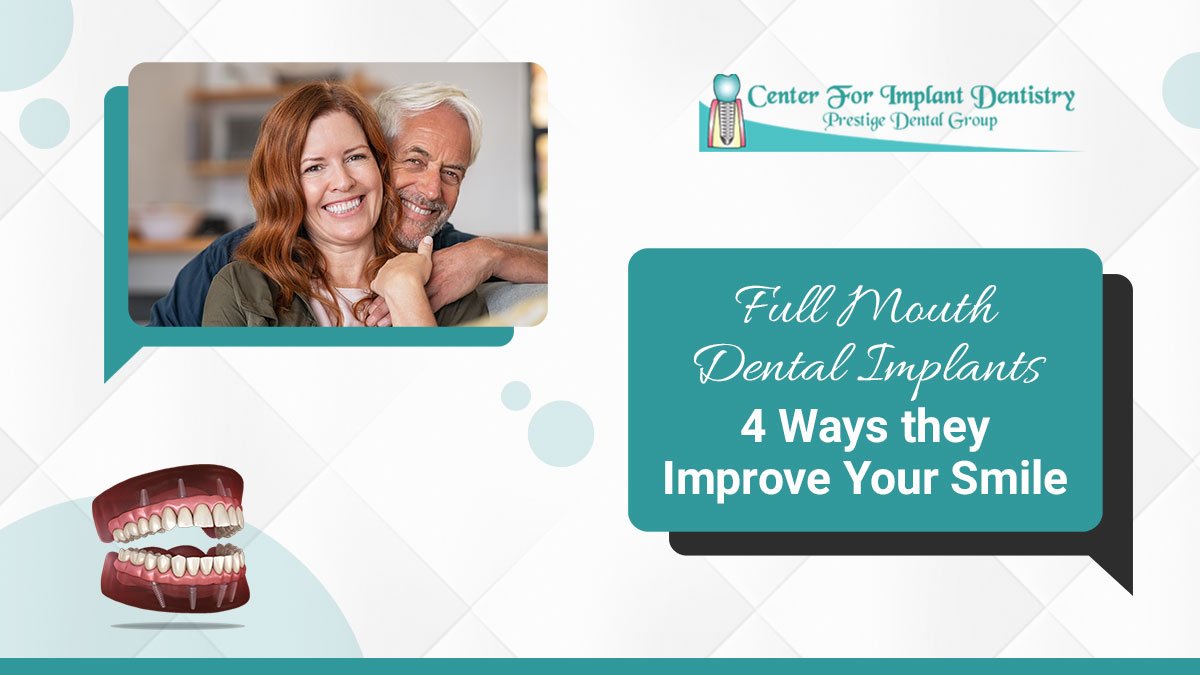 Introduction
The loss of teeth or damaged teeth is one of the primary dental issues that anybody might experience. In addition to visual humiliation, the patient has chewing issues, affecting their ability to eat correctly. However, patients can replace lost teeth with dentures or dental bridges. The Centre makes a recommendation for whole-mouth dental implants for Implant Dentistry.
The patient may be able to restore a healthy smile supported by healthy teeth thanks to full mouth implants.
Permanent Treatment
In contrast to removable dentures and detachable bridges, which require regular maintenance and occasional replacement, dental implants provide a long-term permanent alternative to replace lost teeth.

Dental surgeons insert dental implants, which resemble screws, into the jawbones.

Crowns that are attached to implants result in a restoration that is stable, comfortable and looks natural.

Full mouth implants may be tailored to the needs of each patient using one of more than 20 implant systems.

They provide a wide selection of prostheses if most or all teeth are lost.

Since full-mouth dental implants enable entirely fixed restorations, no adhesive methods are required.
Comfort and Consistency
Dental implants covering the entire mouth offer a secure and pleasant replacement.

To link dental implants to the denture and create a fixed whole mouth repair.

Dental professionals can securely adhere implants into the jaw bones, removing any potential for instability, according to their 98% success record.

It is the best option from the top dental professional for the durable repair of damaged or missing teeth.
Simpler Maintenance
The finest dental implant clinic does not need to remove dental implants for cleaning or disinfection because they are anchored into the jaw bone.

Typically, long-term maintenance and repairs for implant treatments are minimal.

In reality, you may maintain fake teeth on implants in the same manner as your natural teeth. Dentists prescribe twice-daily brushing and frequent flossing, precisely as they do for natural teeth, along with routine dental checkups and visits to the dentist.

Your teeth will stay intact because of the fantastic way that implants function.
Better Bones
Comparing dental implants to any other removable or fixed prosthesis, they are the most acceptable option regarding dental health and jaw bone density.

Removable dentures may cause bone loss, resulting in a sunken mouth or deflated facial features.

While full mouth implants exactly fit into the jaw bone, the patient's general health and smile are preserved.
It would be best if you talked to the top implant professional about whether a "full mouth implant near me" is a worthwhile course of treatment or not.