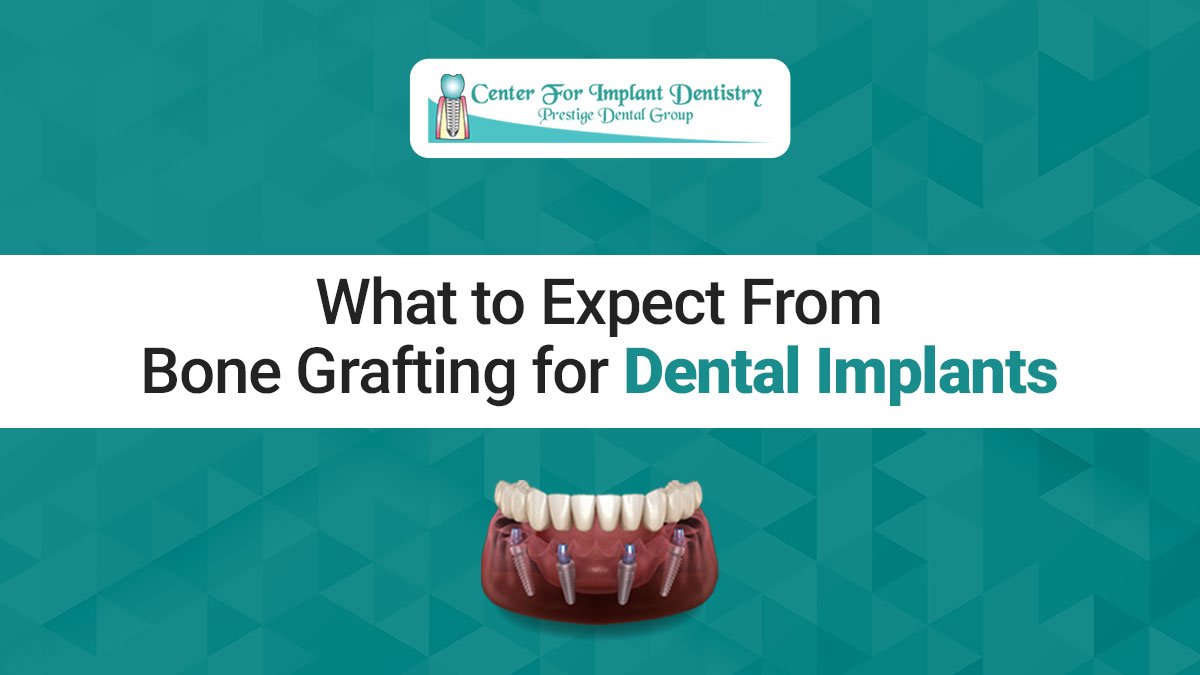 Introduction
A dental implant is a great, secure, and long-term solution for a person with good overall well-being but has one or more missing teeth due to periodontal disease, injury, or another infection. A dental implant is just an artificial tooth root inserted into the jaw by a Board-Certified Specialist in Dental Implant Surgery and Periodontology to replace the missing teeth. Because implants do not rely on nearby teeth for support, they can help save other teeth. When it comes to putting a dental implant in place, bone grafting may rarely be essential.
What is Bone Grafting
Traditionally, a fragment of bone from a healthy region of the patient's jaw or body is extracted and transplanted into the jawbone. Other alternatives now include acquiring bone from a cadaver or an animal source Or even artificial or synthetic bone grafts to replace the missing bone. These options offer lower patient morbidity, don't require a second surgical site, and are equally effective. After this treatment, it may take a few months for the transplanted bone to grow enough new bone to allow for the placement of a dental implant.
Once the jawbone has healed, the implant surgery will commence. It may take several months for this stage to heal.
Dental Implant Surgery
In most cases, dental implant surgery is done in stages. The injured tooth is removed first. After that, the jawbone is ready for surgery. Bone grafting may be necessary at this point. A bone transplant is a surgical treatment that helps to augment bone in specified implant sites and helps to restore insufficient bone while restoring face contour. When teeth are lost due to trauma, decay, or injury, there is usually some bone loss, and the bone around the jaw starts to degenerate. A bone graft will provide a more stable foundation for a dental implant if this is the case.
Post Bone Graft And Implant Procedure
Bone grafts, while time-consuming, are an essential aspect of any implant procedure. Patients may suffer minimal discomfort after surgery, such as swelling of the gums or skin, bruising, or minor bleeding, but these common side effects fade fast. There are some dietary restrictions following each bone graft and implant treatment stage, such as Eating soft diets, and avoiding smoking while the healing takes place.
Board Certified Specialist In Periodontology And overall cost of dental Implant
Dental implants and bone grafting are considered one of the most effective procedures that should only be handled by a dental implant surgeon who is board qualified. While patients may save money by going to their family dentist for this type of operation, the savings may be costly in the long term. Because of the delicate, multi-stage processes required to complete bone grafts and dental implants, it is critical to seek the advice of a board-certified periodontist and dental implant expert who is familiar with and knowledgeable in this operation. At Center For Implant Dentistry, we provide effective treatment at relevant prices.
Conclusion
Bone grafting surgeries and dental implants can take time when a skilled surgeon performs, but the result is well worth the wait: healthy teeth, healthy gum, and a dazzling smile that anybody can be proud of.