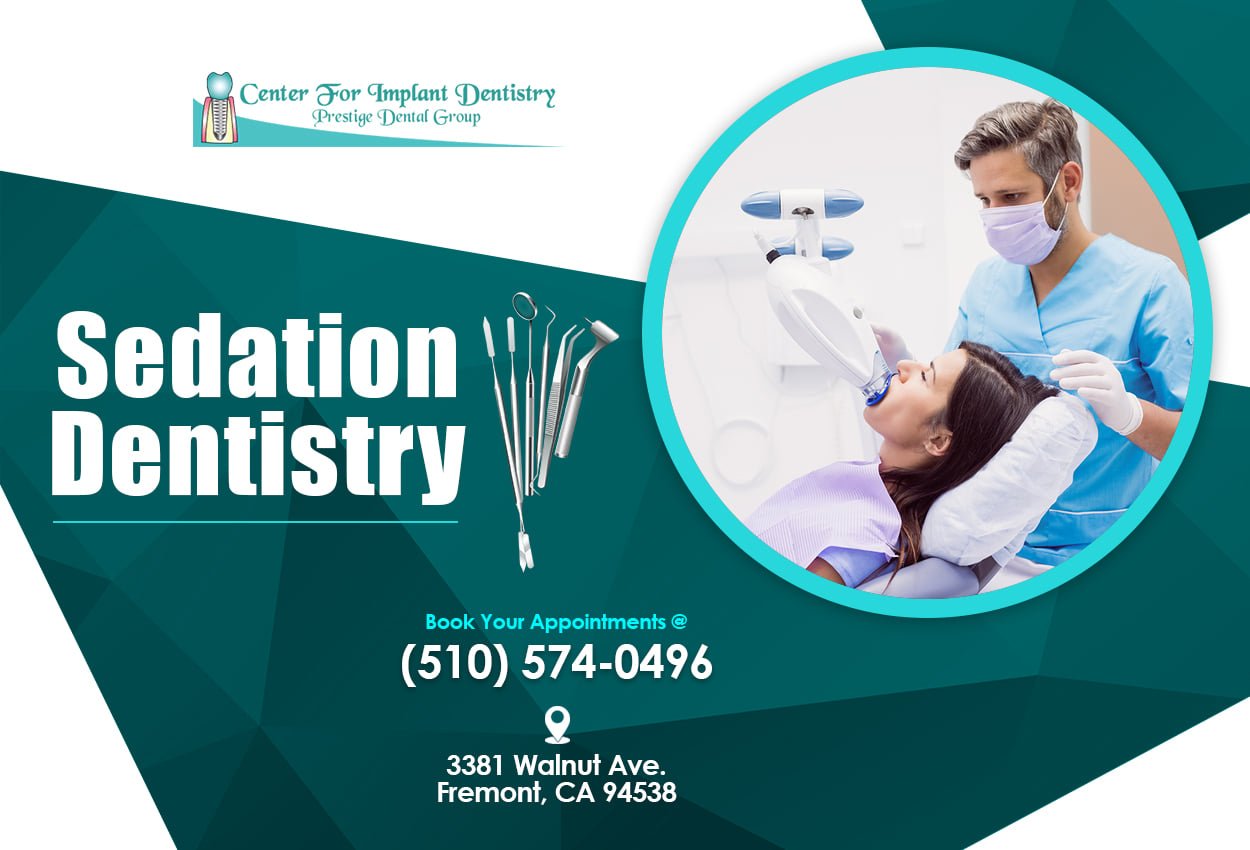 Most of us experience anxiety at the very thought of going to the dentist as we all have a feeling that our teeth might fall off or the dentist's work would give us pain. We at the implant dentistry center offer excellent oral sedation dentistry services to meet the required ends of our patients as they deserve the best treatment over here. In the past, patients were seated at an dental office, and the procedures they were provided were extractions. The Center for Implant Dentistry gives the best oral sedation dentistry, which has multiplied the happiness in our customers and hence been doing our best job for years. This helps our patients, too, as it eliminates the need to go to numerous offices for all these procedures; our office contains everything, making it your go-to dentistry. Sedation dentistry has changed the face of the industry, and we have adapted to it in no time. You will surely feel relaxed and comfortable when you are at work with your precious teeth, and this method helps our team perform dentistry on patients who wouldn't be able to treat previously.
We have received many referrals from dentists every week because of our top-notch quality services, which never disappoint our patients. Oral Sedation dentistry is the best choice for patients with anxiety issues or dental fears; our doctors are backed with the best skills and you will surely leave with a happy face. Center for implant dentistry is one of the best places to visit in cases of oral sedation dentistry. So come to us and remove all your fears !!
There are various levels in sedation dentistry, and these range from minimal sedation. To deep sedation, so let us now go through some of these.
Minimal Sedation – In this process, you are in an awakened state but in a much-relaxed way.
Moderate Sedation – It was previously called conscious sedation; in this, you may slur words while speaking and not remember anything much of the procedure that is taking place.
Deep Sedation – This takes you to the edge of consciousness, but at the same time, you can be awakened.
General Anesthesia – You will be in a completely unconscious state and have no idea of the process.
People have always been scared of any type of dentistry, and this is nothing new. Certain people who belong to the obese category or have obstructive sleep apnea should consult their doctor. While visiting your doctor, make sure the following things are done –
Before your procedure, make sure that your dentist goes thorough medical history, and at the same time, they should approve that you are an appropriate candidate for sedation. Any medications taken by you should also be enquired and reviewed before the procedure at the same time
Ask about the dose of sedative and which would be appropriate for your age and health.
Getting to know about the doctor's training history and how many procedures they have performed using sedation is equally important.
You will receive a form that details the procedure's risks; go through it carefully with your dentist. Ask questions if you have any doubts regarding it.
The dentist should do the work of monitoring your vital signs, which show up during the procedure, following the rules of American Dental Association guidelines. Having oxygen-artificial ventilation as well as drugs that reverse the effects of sedation are equally important.
Sedation dentistry works very well, and through the years, we have seen positive results from people, and the future looks bright. Get your procedure done today!