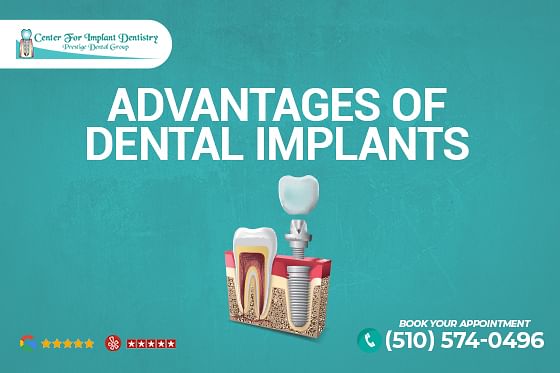 Introduction
One of the therapies for replacing missing teeth is a dental implant. It has become a standard therapeutic option in dentistry for the treatment of whole and partial edentulism. Dental implants have several advantages over standard fixed partial dentures.
A dental implant is an alloplastic structure that is inserted into the oral tissues beneath the mucosa and/or periosteum, as well as within or through the bone, to provide retention as well as support for either a permanent or removable dental prosthesis.
What is Dental Implant?
Per-Ingvar Branemark a Swedish orthopedics physician, pioneered dental implants as we knew them today, in 1952. They are now regarded as the gold standard in dentistry for the prosthetic repair of missing teeth. A dental implant is a surgical device inserted into the jawbone and allows the bone to integrate with it over time. A dental implant is a prosthetic tooth root used to replace the root of a lost tooth. This "artificial tooth root" then holds a new tooth or bridge in place.
Not all patients can be treated as suitable candidates for immediate implants. So, simply because you choose a shorter treatment line, your dentist will not insert instant implants. Initially, the dentist will perform a few important x rays and scans to first determine the quality of your bone. So if you have a chronic ailment or having issues like poor oral hygiene, you may not be considered a good candidate for immediate dental implants.
Let's count the Benefits of Dental Implants
Any kind of dental treatment comes with a satisfying long list of advantages. Here we have listed some of the benefits of immediate dental implants.
It's less time-consuming.
The complete process of dental implants can be placed in just a single visit. Everything starting from implant placement through crown placement is done in one session. This significantly cut down the inconvenience of being toothless or uncomfortable for an extended period.
It prevents your face from changing shape.
Your teeth and the surrounding bone provides the facial form and structure. when you lose a tooth, there is the subsequent loss of underlying bone and thereby the facial support is lost. dental implants aids in the retention of bone structure and density, thereby maintaining your facial aesthetics.
Allows for natural speech
Some tooth replacement solutions, such as dentures, can affect your ability to correctly enunciate words. Missing teeth can also affect your ability to communicate. Dental implants allow you to talk freely and naturally since they feel and function like natural teeth. Easy maintenance
Dental implants look and function like natural teeth. Hence their maintenance is also quite simple. It requires normal oral hygiene practices like proper brushing, flossing, use of mouthwash. Thus you don't need to stress the maintenance of dental implants.
Conclusion
Without question, implant dentistry has increased the number of treatment choices available for replacing single and numerous lost teeth with long-term stability and contributing to better oral health.
Dental implants, it's become one of the popular tooth replacement options because they are conservative and predictable, with success rates approaching 98 percent.