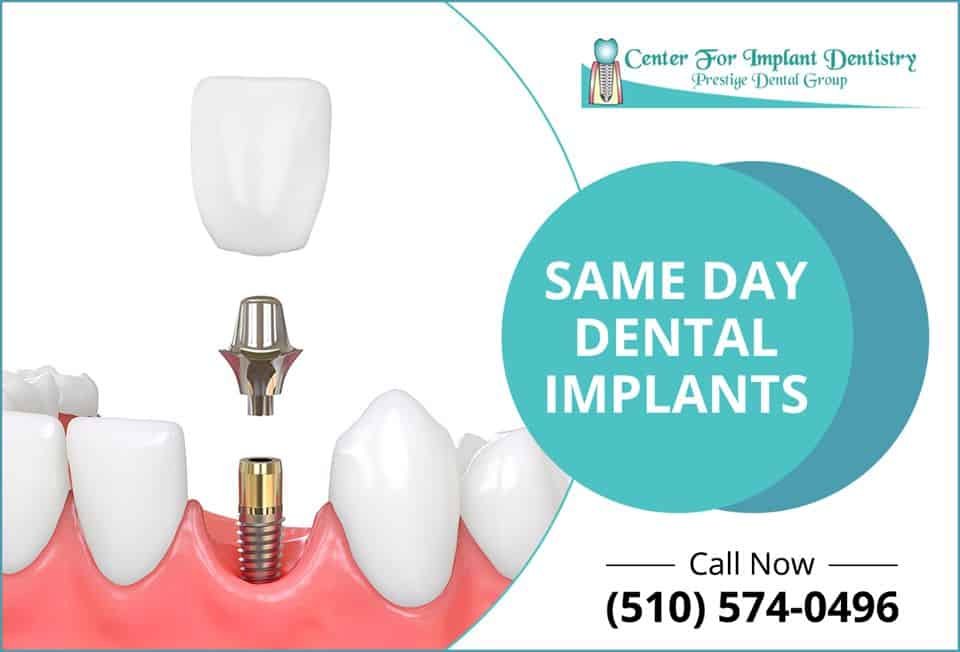 Have you heard of same-day dental implants? Doesn't it seem like a dream? Fortunately, it's not a dream and yes, you can leave a dental office with a new set of teeth on the same day. How much do the same day dental implants cost? Are our full set dental implants cost affordable? Yes, they are more affordable than you think. Let's know more about same-day implants through the blog.

What do you mean by same day teeth?

As goes by its name, same-day teeth is a technique that lets your dentist get a complete set of new teeth in a single day. It is a unique technique designed to minimize the ordeal of tooth loss and offer a simple and pain-free procedure.
Who can get this treatment?

Anyone who has lost all their teeth or is going to lose should go for this treatment. Tooth loss can be due to many reasons and the most common being gum diseases.

What is the procedure?

The treatment begins with a careful plan.
A CT scan will be conducted to get a 3-D picture of your jaws and teeth. That will help the dentist to determine which is the most appropriate area to get dental implants and the ideal number of implants to be placed.
Then after the implant is placed and special connectors are attached. A new arch of artificial teeth is then secured. A soft diet is suggested for a few weeks after offering the treatment. It takes approximately 3 months for the gums to heal.
Do you need same-day implants? Get one today by visiting us at CID and achieve your best smile in a single day. For any further inquiries or details, contact us at our dental office to book your appointment.