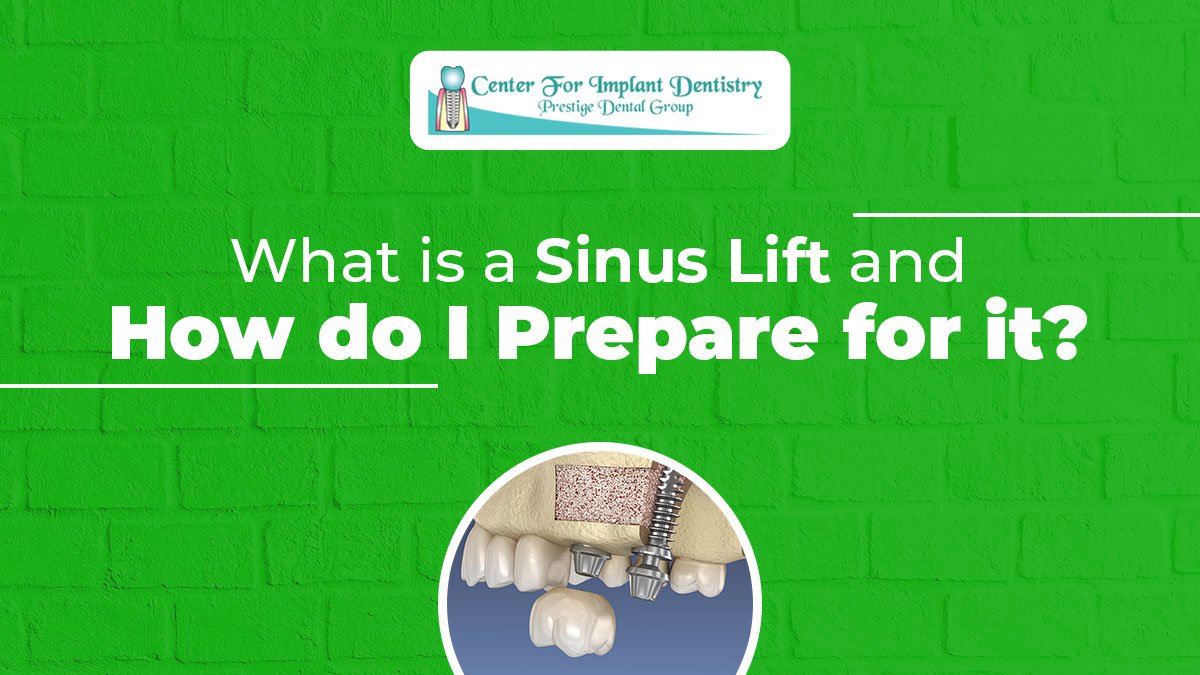 What is a Sinus Lift, and How do I Prepare for It?
While most people are familiar with cavities, braces, and root canals, numerous other dental and oral maxillofacial procedures can help people. People must be aware of these options to make well-informed decisions. A sinus lift is a typical example of a technique that is often overlooked.
While the phrases may appear frightening, it is critical to understand a sinus lift so that patients do not ignore a procedure that could improve their dental and general health. Before consulting an oral health professional, everyone should know the following information.
Sinus Lift Surgery
A sinus lift is a surgical procedure that involves lifting the sinus floor membrane and adding bone to it. This procedure is done in the region of maxillary premolars and molars near the sinus region. This operation is sometimes referred to as a sinus augmentation procedure in some locations.
The bone is positioned between the maxillary sinuses (which run along both the left and right sides of the nose) and the jaw. Because the face is a tight region, the membrane of the sinuses is forced higher to create room for this additional bone, which is where the name "lift" originates from.
Some people are concerned about the cost of dental implants; nonetheless, implants are not prohibitively expensive. Each surgery has several components, contributing to implants' costs. It is crucial to note that if a missing tooth is not replaced with an implant, the neighboring teeth will shift, and jawbone loss will occur, both of which will be significantly more expensive to treat than a single dental implant.
What Are the Benefits of a Sinus Lift
Here are a few reasons why a dental sinus lift operation may be required. Here are several examples:
The upper jaw's bone height is insufficient.
The sinuses are located too close to the jaw.
It is necessary to insert dental implants and provide space for them.
A sinus lift may be the solution if an oral health specialist decides it is essential. Why do people have these jaw abnormalities in the first place?
When the teeth are not replaced leading to excessive bone loss in these regions resulting in insufficient bone for future replacement
Some people may have lost a few teeth in the upper jaw. Molars are frequently involved. When the tooth is not replaced leading to excessive bone loss in these regions resulting in insufficient bone for future replacement, necessitating the placement of more bone before implants may be implanted.
A decrease in the jaw's bone density could have been caused by bone, gum, or periodontal disease.
How We Help You
Call the Center For Implant Dentistry specialists if you miss a tooth or need help restoring your beautiful smile. Our oral surgeons have the skill and experience to execute sinus lifts as a top experts in dental implants. Please get in touch with us right away to see how we can assist you.