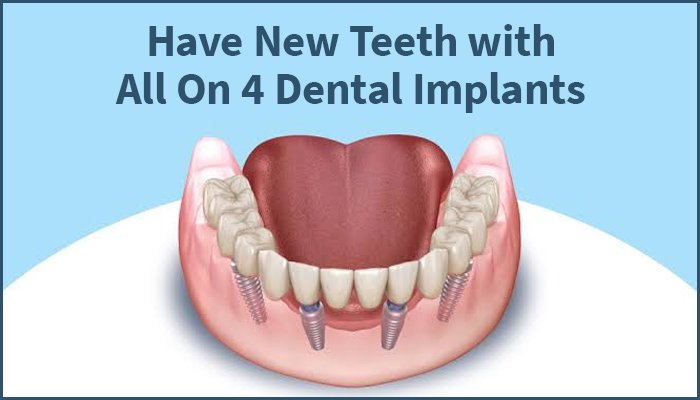 Have you lost all of your teeth or is on the edge of losing all? If yes, you must be thinking about getting dentures instead of implants thinking they are more affordable. With time traditional dentures become loose and uncomfortable and create more problems than solving them. All on 4 dental implants are the best solution that offers functioning as well as available at an affordable price.

What can all on 4 implants do to restore your teeth?

Dental implants offer a viable solution to replace missing teeth. They are permanent and offer stability, durability just like your own natural teeth. Dental implants are different from traditional replacement options as they are placed into your jawbone offering root-like structural support.

All on four implants also follow the same principles of dental implants being stability, durability and functionality. They allow easy replacement of a full set of teeth with just four implants placed on each jaw. Removable dentures have chances of slipping off or feeling loose on your gums. All on four implants are securely supported as they are placed on your jawbone strategically offering maximum support and stabilization. This treatment not only provides you with a complete smile but is also cost-friendly. You can easily get your teeth which will give you the complete feel of natural teeth. You don't have to use several implants to make a complete set. With all on four implants, the process becomes more comfortable and less time-consuming.
If you require all-on-four treatment, visit us at CID and get a rejuvenated smile by our services. Now you don't have to feel hesitant while smiling or eating. Your new set of all on four implants will be set by our dental professionals who have years of experience in the field.