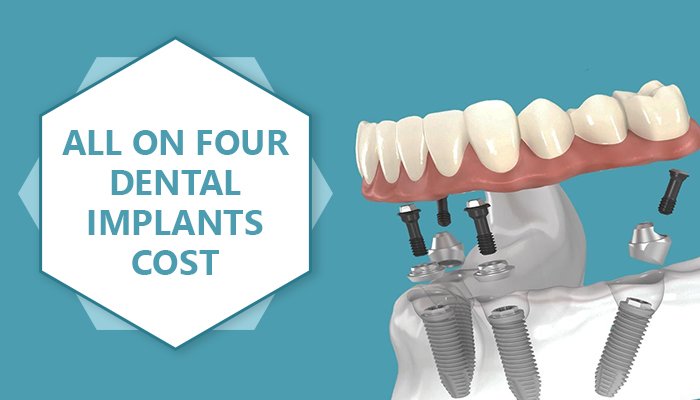 Many people struggle with maintaining dentures, so they don't like removable dentures. Dental implants are an ideal solution for patients who face problems due to dentures. Getting a full arch of teeth would typically require around six to eight implants for supporting an entire arch of teeth which will be expensive and also time taking. Thanks to the effective solution provided by implant dentistry, we have all on four dental implants.

This procedure has brought a revolution to tooth replacement as it is an easily affordable process as well as time-saving to get a complete set of teeth for the full mouth. The four implants must be placed precisely, two in the front and two implants placed beside them. This option is not suitable for everyone but best for those who want affordable complete mouth restorations.

How much do all on four dental implants cost?
Your budget is one of the most important factors when you decide to get dental care. As this treatment doesn't require many implants, the cost is not very high. For a full arch with six implants will cost approximately around $17000 to $24000. With less number of implants, all on four implants will cost less and give you an overall positive appearance and better health.

Benefits of all-on-four implants

Through implants, the bone in your jaw is preserved so that it stays strong.
They are more comfortable than dentures as your teeth get support from solid implants.
Implants do not move around while speaking or eating, so you don't have to be embarrassed about anything; your self-confidence increases.
Your aesthetics improve.
If you require all on four dental implants, visit us at CID and get your mouth restored. Our experienced team of professionals gives their best to provide you with your best smiles.