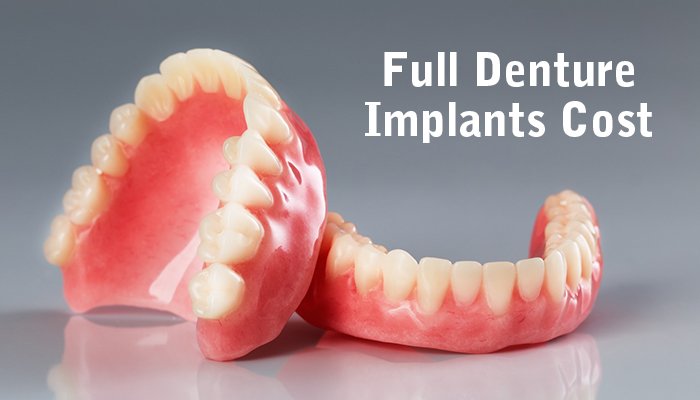 Losing your teeth can be a very horrifying experience for anyone. It can affect you physically, emotionally and economically. Before you think of getting your missing teeth replaced with dental implants, you need to know about it and also full set dental implant cost and full denture implant cost.
What do you mean by dental implants?

Dental implants are artificial tooth root replacement which is actually made up of titanium posts and are inserted into your jawbone through surgery. The jaw bone gets fused with the titanium post and grows surrounding the screw. This process is also known as osseointegration. Implants become permanent and at last, a replacement tooth is placed over it.

How much do implants cost?

The cost of dental implants depends on the procedure. The dental implant is performed through surgery. Since it's a surgery the cost of it will depend on different factors like:
The overhead expenses of the dentist performing your procedure.
The geographical location of the dental clinic.
An individual fee structure.
Apart from that, every patient has a specific circumstance and that is also taken into account. They are:
Total number of teeth that needs replacement
Whether any extraction is required before the treatment
If bone grafting is required
Anaesthesia
Every situation is different and so will be the cost, but in general, you can expect the cost to be around $1000 to $5000.
Why are Implants costly?
Dental implants is a process performed by a dentist and is not a product. This requires a lot of skills and experience in a dentist. They give you a long-lasting and natural appearance and many other benefits. So, you get what you pay for.
If you are looking for a professional dentist who can offer amazing services for dental implants at an affordable price range, visit us at CID today and get a brand new smile.