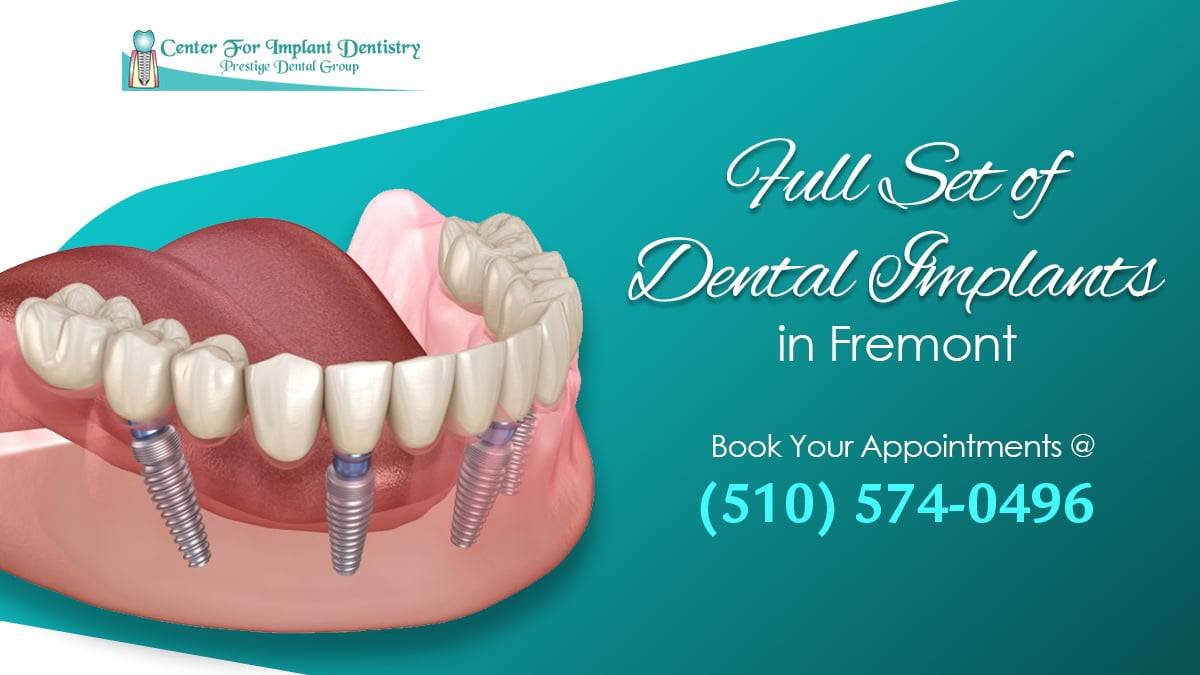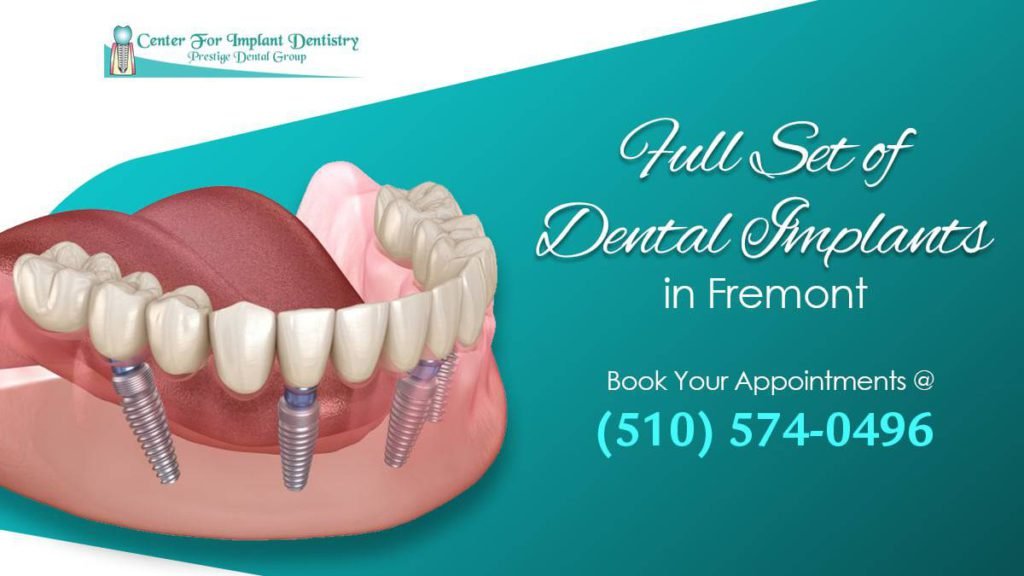 Do you feel embarrassed to smile near your peers and family? Are missing teeth the reason behind your limited smiles? If you have lost most or all of your teeth, the best treatment to restore your smile by getting full mouth dental implants. These implants are specially designed to replace all of your missing teeth and help you in speaking and chewing. Undoubtedly they are considered as the best alternative to missing natural teeth. Before opting for full arch dental implants in Fremont, we need to have complete information regarding the treatment.
What do you mean by Full mouth dental implants?

Full mouth dental implants are created to replace most or all of your missing teeth to offer a promising and improved smile. You can easily switch from dentures to these implants and have a comfortable speaking and eating experience.

What are the different options to full mouth dental implants?

One of the most convenient ways to replace most of your teeth is through all-on-four implants. Wherein just four implants are used to replace the whole arch of missing teeth.

The same day full mouth implants
Most patients don't like to wait for months to finish their treatment. On the same day, full mouth implants are a boon to them as they can get their missing teeth replaced right away without waiting for months.

Other options
Other options include a clear choice, which is affordable and gets your smile restored.

How much does full mouth dental implants cost?

The cost structure for these implants is wholly dependent on the patient's location, the experience of the dentist, insurance coverage, treatment plan of the patient, and other factors. It varies from person to person.

Looking for a full set of dental implants in Fremont?
Do not burden your mind thinking, "where to find the best full mouth implants near me"? You are at the right destination. At the Centre for Implant Dentistry, you will get the right expertise and a friendly environment to win your smile again. Call us today to schedule your appointment.