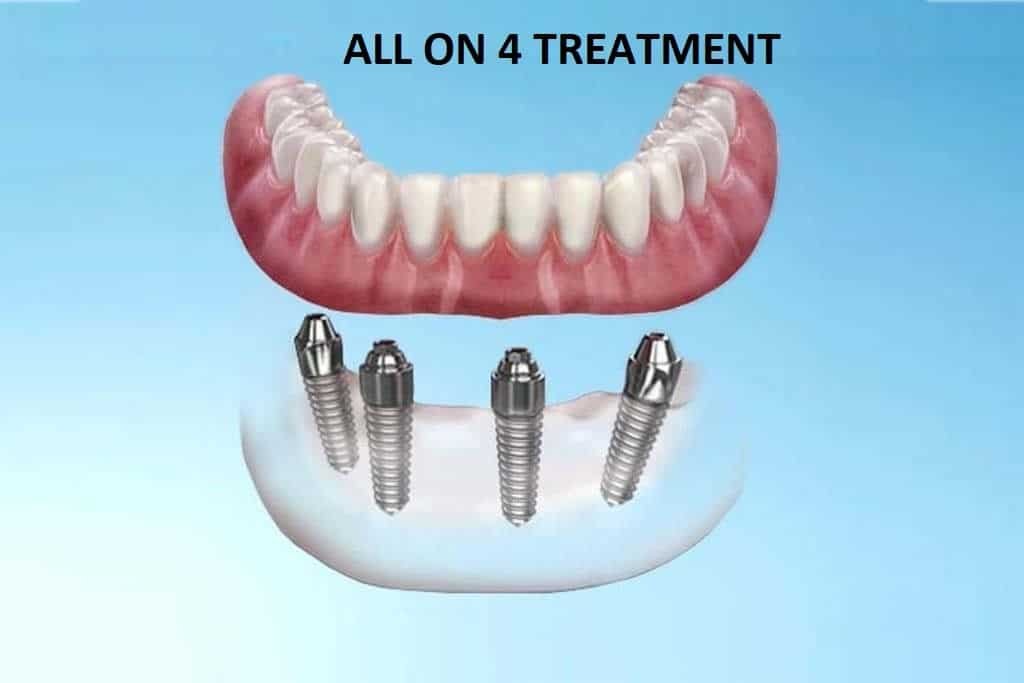 All on 4 dental implants is an oral treatment that offers you a complete set of teeth, anchored in four points in your mouth. All on 4 treatments give you a long-lasting effect and remove the hassle of multiple dental treatments. It does not have many complications when compared to other oral treatment options. All-on-four procedure is best for the ones who are missing many teeth.
Dental implants have gained popularity because of the following reasons:
They offer the results which are very close to natural teeth
They take less recovery time when compared to dentures and have better functioning
Offer a comfortable fit to your mouth
They last for a long time with the right amount of care
Their success rate is high
They appear great
Why are they a good option?
If you are missing more than a tooth or two then all-on-four implants may be the best option for you. All-on-four implants are built on the concept of dental implants. They make use of just four implants to give you a complete set of smiles.
What is the procedure for all-on-four treatment?
Before the dentist begins the procedure, he will make sure you are comfortable and answer all your queries. Then, a local anaesthetic will be given to numb the area. The following step is to make the mouth ready for implants, thus all damaged, weak, infected or falling teeth are removed and any problems are solved. Then, the titanium posts will be implanted into your jaw. The fixed permanent implant teeth will be placed on them 2 – 4 days later.
If you require all on four dental implants treatment, visit us at CID and avail the exceptional services for dental implants today. Our professionals will help you build a happy smile.