Dentists install over 5 million dental implants annually in the United States, making them a popular and practical tooth replacement alternative. While dental implants in San Francisco have a few disadvantages, they also offer several advantages that other tooth replacement methods can't or don't offer. The benefits of dental implants often exceed the drawbacks for many patients. Here are some special advantages of dental implants for people who have lost one or more teeth.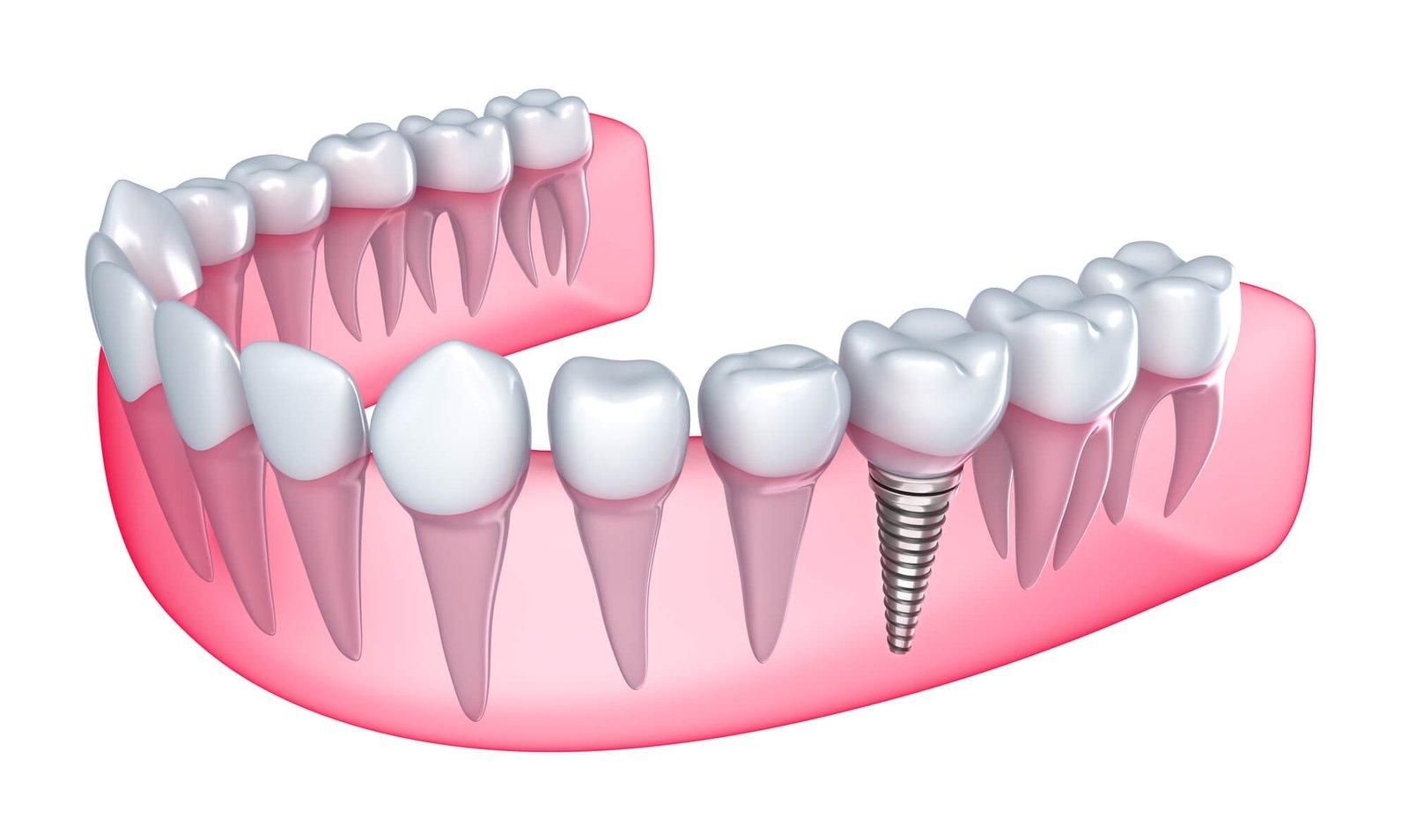 Perks of Getting Dental Implants  
Strong and Durable  
Dental implants are quite long-lasting. They will last a lifetime if you practice good oral hygiene, but you will need to replace the implant's crown approximately every 15 years due to wear and tear.   
In comparison, your complete bridge will need to be replaced every five to 15 years, depending on how well you maintain it. Dentures need to be changed every five to eight years, and because of jawbone thinning, they require periodic modifications to maintain their comfortable fitting. The durability of implants allow you to save money over time because they don't require adjustments. They are remarkably hassle-free once they are in.   
Feel Secure When It Comes to Your Smile 
Many of our patients report feeling more confident after the dental implant procedure. People with missing teeth tend to hide their smiles or even avoid social interaction. 
You can experience fake teeth that feel and look natural after the dental implant treatment. When you feel that your smile is secure and you can eat all your favorite foods, you will be amazed by how much you can start to enjoy life again.   
Dental Implants Require Little Upkeep
The only care required for dental implants is maintaining proper oral hygiene practices to ensure they last as long as possible. This includes seeing your dentist for a routine preventative cleaning at least every six months, brushing your teeth at least twice a day, flossing once a day, and using mouthwash.   
You don't need to extend your dental hygiene practice in any way. While implants capped with dentures require the same level of maintenance as conventional dentures, implants capped with bridges only require one extra step: cleaning behind the artificial tooth to maintain healthy gums.  
Enhanced Speech
Dentures can slip and slide around and missing teeth might make you lisp. These factors all affect how you talk. The use of implants, whether covered by a crown or part of implant-supported dentures, will maintain your dental restorations in place and enable you to speak as naturally as possible.   
Avoid Jaw Degeneration
For a healthy jawbone, stimulation from tooth roots is necessary. But the pressure a tooth puts on your jawbone also disappears when you lose it. Remineralization is the process by which your body starts to reabsorb your jawbone to utilize those nutrients elsewhere.  
Get Your Dental Implants in San Francisco for a Better Smile!
We advise inquiring about the tooth implant treatment with your dentist to stop jawbone damage. When you lose a tooth, a dental implant will cover the gap in your smile and stimulate your jawbone like the tooth's root would. In the long run, this preserves your face's contour by preserving the jawbone.   
Modern dentistry offers a wide range of excellent tooth replacement choices if you've lost one or more teeth. Dental implants, however, are one of the greatest treatments available if you qualify for them; they're adaptable, strong, and function to restore your teeth while preserving your short- and long-term oral health. When properly maintained, they become a lifelong component of your smile, preserving its health and beauty. Call us for more information!